10 Day Vast Skies of Mongolia
Booking Dates
12/22/2021 through 12/19/2022
Travel Dates
08/16/2019 through 12/31/2022
Provider
Kensington Tours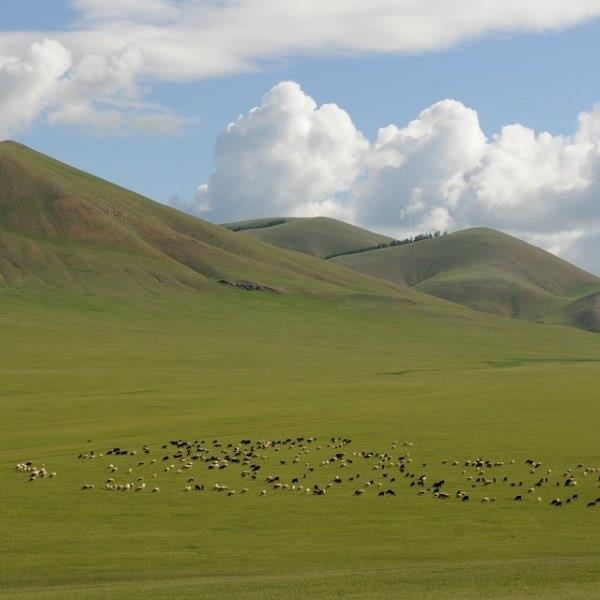 10 Day Vast Skies of Mongolia
With endless steppes, rugged mountains and dramatic dunes of the Gobi Desert swept by Siberian winds, Mongolia is a place of unmatched raw beauty. Journey through the unspoiled wilderness, follow in the footsteps of world-renowned naturalists and dive deep into the rich heritage of this undiscovered land on a tailor-made adventure.
Your experience begins in Ulaan Bataar, a peculiar city of contrasts where rapid development crosses paths with the country's nomadic heritage, and where Buddhist temples stand alongside communist-era monuments. On a privately guided tour of the city travel back in time to the days of the Chinggis Khan rule as you visit the National History Museum and feel mesmerized by the electrifying beauty of Buddhist art when you explore the Gandan Monastery and Bogd Khaan Winter Palace. Leave the city limits behind and travel north to the pristine wilderness of the Gorkhi-Terelj National Park. Here, stay in a traditional ger camp surrounded by the rolling hills of northern Mongolia carpeted with boundless grasslands. Partake in activities allowing you to get a true taste of the country's nomadic culture and simply let your soul reconnect with nature as you relish your tranquil surroundings. Travel south to the mighty Gobi Desert and experience one of the globe's most unique landscapes. Journey to the fossil-rich Flaming Cliffs, search for ancient rock drawings and gain a better understanding of Mongolia and its people. The unrivaled charm of this Asian nation is bound to capture your imagination and leave you longing for more.
The Explorers Club Collection by Kensington Tours is an exclusive suite of travel experiences inspired by the expeditions of the world's foremost society of scientists and adventurers. Each tailor-made Explorers Club trip connects you to the world's most fascinating people, places, and experiences with expert local guides and award-winning 24/7 service support. On-trip experts and experiences are subject to change depending on availability.
| Day | Description | View All |
| --- | --- | --- |
| Day 1 | Ulaan Bataar | Details |
| Day 2 | Ulaan Bataar | Details |
| Day 3 | Ulaan Bataar To Gorkhi-Terelj National Park | Details |
| Day 4 | Gorkhi-Terelj National Park | Details |
| Day 5 | Gorkhi-Terelj National Park | Details |
| Day 6 | Gorkhi-Terelj National Park To Ulaan Bataar To Dalanzadgad To Gobi Desert | Details |
| Day 7 | Gobi Desert | Details |
| Day 8 | Gobi Desert | Details |
| Day 9 | Gobi Desert To Dalanzadgad To Ulaan Bataar | Details |
| Day 10 | Ulaan Bataar | Details |